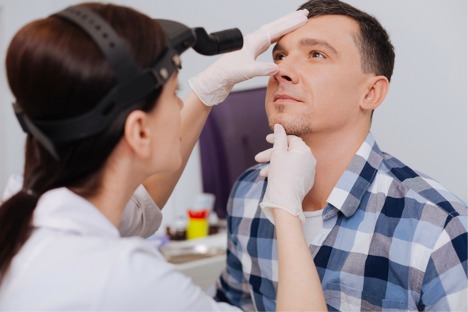 ENT stands for the abbreviation for examining Ear, Nose, and Throat. A person who considers the disorders in the ear, nose, and throat is called or known as Otolaryngologist. There are many issues that we encounter through our ears, nose, and throat, such as diseases, cancers, trauma, tumors, and deformities.
What Should One Do In The Case Of Experiencing Problems Related To Ent?
The answer to this question is simple, which is to visit any Otolaryngologist and get checked for any trouble they are facing. Most of them get skeptical about the fact that a slight deformity might lead to surgery or burdensome surgical procedures, but that is not the case with ENT specialists.
What Course Do We Require To Become An Ent Specialist?
To become an Otolaryngologist, one must pursue their:
Undergraduate degree preferably in Biology or science Domain for 4 years
Residence Training for 5 years that includes 3 years of Otolaryngology training, a year training in general surgery and a year for additional training.
Medical degree for 4 years.
If you are planning to become an ENT Specialist then you must plan around investing your time in specializing for about 3-5 years. After the completion of your degree, you will have to go for additional training for surgery. One can visit the ENT Care Centre.
How often should one visit their otolaryngolist?
You can visit your Otolaryngologist when you have trouble regarding your ear, nose, and throat when you experience hearing loss, ear infections, throat infections, runny or clogged nose, tinnitus, which is ringing of ears, etc. On your first visit to an ENT specialist, be aware of the symptoms of the problems you have been facing and when it first began and came to your notice. The ENT will perform a visual and physical examination based on which they might draw a conclusion as to what and where your problem is and how it all started. Also, your Otolaryngologist will prescribe the required treatment of your problem.
What is the difference between an ENT care center and an ENT clinic?
As most of us would prefer to go to the clinic for a checkup. It is quite a tough choice whether to opt for an ENT clinic or ENT Care Center. Before we conclude as to which option is better, let us check on the critical difference as to what a clinic is? A clinic is smaller than a health center and usually consists of one or two doctors running the clinic where one can pay a regular visit and get to know about their issue. One cannot completely fulfill the criteria regarding treatment in a clinic. An ENT Care center is collectively known for having many doctors in the block or can also be termed as a house of doctors where patients are provided with hospital-like facilities and are observed and treated if required. Patients are also taken care of after surgery by providing facilities like a bed for the patient.
In contrast, clinics lack to give that kind of facility. One thing to notice is that an ENT Clinic is cheaper than an ENT Care Center. So, it is apparent people will opt for an ENT clinic rather than an ENT Care Center. But, if one is suffering from a significant problem, then it is advisable to choose an ENT Care Center. People are scared to undergo surgery when it comes to the delicate part of the body, such as ear, nose, and throat, but as they say, "Better safe than sorry." Do visit your nearest Otolaryngologist or an ENT Care Center so that you can be safe and sound.