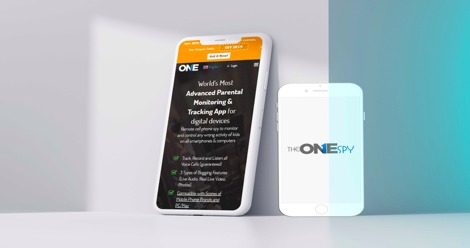 TOS phone tracker is one of the most advanced mobile phone spy applications rightly accessible in the spy market. It enables the end-user to keep an eye on the smartphone activities of the concerned ones. The high-tech app can be used to track digital behavior of loved ones. This article discusses how the phone tracker app allows tracking mobile phone of your girlfriend. 
Mobile Phone Tracker Software
The technologists have designed a mobile app to keep track of a cell phone without having physical access. A mobile phone installed with tracker app can be monitored and controlled via a secret online control panel or web portal. By logging into the online platform of the tracking software, the end-user can send different commands to the target phone and can also access data saved on that device. Read on to know how you can make use of the app to sneak into the cell phone of your girlfriend/boyfriend.
Read Messages
Are you suspicious of your girlfriend having a new love affair with someone else? You can get clues by checking out her messages. Get her mobile phone installed with TOS phone tracker app and read all messages received and communicated by your partner. The app uploads incoming and outgoing text messages to the secret online account from where you can read them anytime and can also see contact numbers of message senders and receivers.   
Listen to Calls
If you fail to get evidence of infidelity by reading messages, try listening to her phone calls. The surveillance app installed on your girlfriend's phone secretly records all incoming and outgoing calls. You can listen to these calls and get contact numbers of callers and receivers through the web portal of the spyware solution.
Check Out Social Media Posts
Do you follow your girlfriend's social media accounts? What if she has started hiding her private posts from you? The social media surveillance app lets you check out all posts and chats made by your partner through Facebook, Instagram, Snapchat, Tumblr, Tinder and many other social media, dating and communication apps.  
Sneak Into Photo Gallery
Have you seen latest selfies of your girlfriend captured with her new crush? If not, the phone tracker app lets you sneak into the photo gallery of your partner without letting her know. The spy app installed on the mobile phone of your loved one lets you see all photos, videos and media files saved on the target phone. You can retrieve these media files anytime through the secret web portal.
Read Instant Messages
The surveillance app lets you read instant messages of your girlfriend exchanged via most commonly used instant messengers. It includes but not limited to WhatsApp, Snapchat, Viber, Telegram, Hike, Hangout, Kik, Line, IMO, Skype and Yahoo messenger. You can read messages; check out shared media files; track voice and video calls made through these communication apps.    
Track Emails
The emails received and transmitted by your girlfriend can be read direct from the web portal of the tracking app. It lets you know if she receives emails from her new love affair. 
View Phonebook
If you are doubtful that your girlfriend is in contact with her ex-boyfriend, you can check out her contacts. The cell phone spy app lets you view and manage contacts saved on the target phone. You can delete the contact of her ex right from the online control panel.
Capture Surrounding Scenes
The surveillance app lets you keep a secret eye on your loved one. By remote controlling camera of her phone with the help of spy app, you can see what she is doing at the moment. It lets you see if she is dating with her new love affair.
Record Surrounding Sounds
All the chitchats made by your girlfriend can be listened and recorded by turning on microphone of her monitored mobile phone. You can turn on the MIC with a remote command sent via online control panel.
Record Mobile Screen
The spy software also allows capturing almost all cell phone activities of your partner by getting her mobile phone screen recorded. You can either make a short video or take screenshots to see and record what she types, reads, watches or searches on her smartphone.