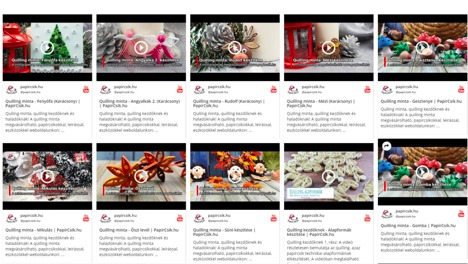 We all know Youtube is the second largest search engine as well as one of the most popular media platforms around the world. People post and share videos on Youtube, you can find videos on almost all topics there. This opens a lot of doors for businesses to leverage the visual-based theme and the power of the large user-base Youtube possesses. 
Humans are visual learners. They prefer to look at visuals rather than text and what better visual platform that Youtube. Youtube works with not only visuals but videos which are the greatest media to catch one's attention and retain it for longer. 
Leveraging videos for your business can be a great strategy to attain your expected target. But how? 
YOUTUBE WIDGET is the answer!
You can embed a Youtube Widget on your website and see how it works for you. 
Let's know more about it.
What is a Youtube Widget?
A Widget is a display that lets us interact with any other application on a website. Therefore, Youtube Widget displays for us the Youtube application so that we can interact with Youtube videos directly from the website. 
A Youtube Widget can help a lot with various factors such as increasing website visitor's dwell time as videos can retain attention for longer eventually decreasing the bounce rate. It will help you build trust among your users by showing them your videos. Videos also help in driving conversions and improving the conversion rate.
5 Tools to Embed a Youtube Widget on Website
Here are the 5 smartest tools that can help you embed a YouTube Widget on your website for a better website look and attracting users through videos:
Taggbox Widget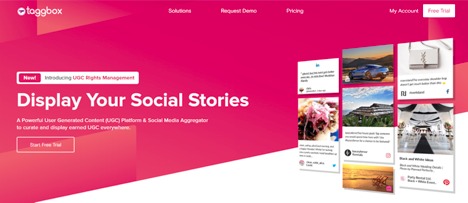 "Taggbox is a UGC Platform that helps marketers increase user-engagement, build trust, and drive conversions with solutions to discover, curate, and display user-generated content on all the marketing touchpoints."
It provides you a solution Taggbox-Widget that helps you embed widgets on your website. You can embed content from various social media platforms. So, easily embed your Youtube Widget with the help of this tool through your Channel URL, Playlists, Keywords, as well as Location. 
It provides you with some amazing features as well:
Real-time updates that display instant updates from Youtube to the widget.
Personalization feature lets you customize your widget with Taggbox's plethora of themes, fonts, styles, and colors. 
The moderation feature lets you filter out the unwanted and irrelevant content for your widget.
Analytics feature helps you study the performance reports of your widget.
And many more
2 TwineSocial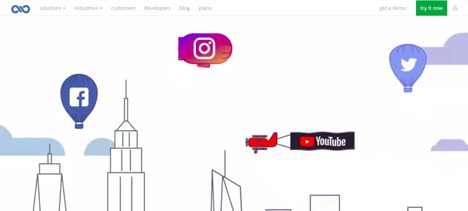 TwineSocial is also a platform that helps you utilize UGC for your marketing through different solutions. It lets you collect, curate, brand, and then publish the widget on your website. It is a reliable and fast platform to display UGC on your website. It has great security protocols and smart workflows that will help you with your widget management. 
3. Embed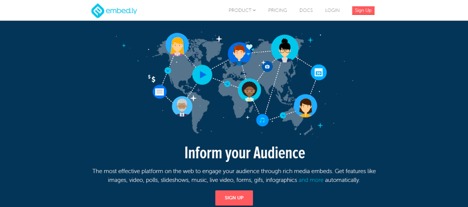 Embed.ly is a very good platform that helps you embed your Youtube Widget on your business website. You can embed your Youtube Widget through this tool without much effort as it is so easy to use. It helps you embed content from many other social media platforms as well.
4. YT Channel Embed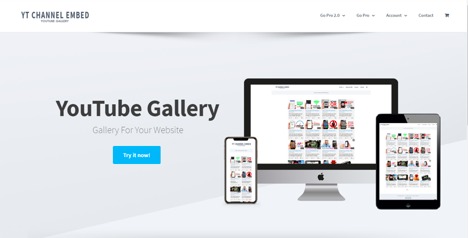 YT Channel Embed is a tool that helps you create your Youtube Video Gallery on your website. It has a responsive display that can fit in any sized screen. You can customize your widget with various options provided by the tool. It helps you directly play Youtube videos on your own website and make it more interesting. 
5. WordPress Plugin

It's an all-inclusive plugin that helps you with integrating your Youtube account with your website. This gives you access to all the extra buttons and search widgets. It also lets you match the theme of the feed to your webpage. 
You can easily embed your Youtube Channel on your website, which will simplify sharing videos directly through your website. It can also help you to convert your website traffic to your Youtube subscribers. You also have a feature to be able to track your website visits through Youtube advertising.
Conclusion
There is a reason people use visuals more than text now, the audience enjoys visual content more than textual content. Embedding your Youtube Widget is a step towards that. 
Embedding your Youtube Widget works for things other than user engagement also. It will help you to decrease the bounce rate and increase the dwell time of the users.