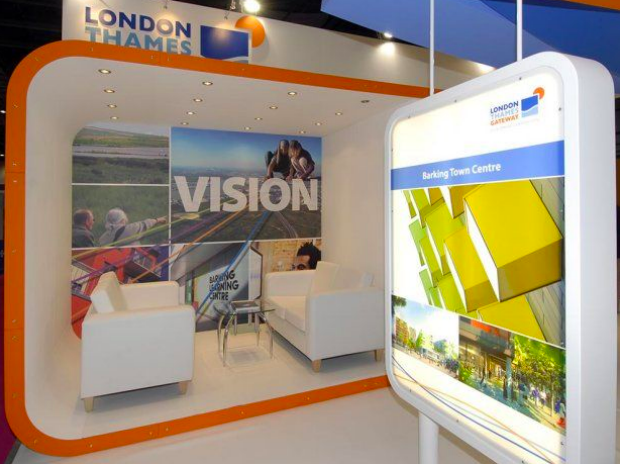 Your exhibition stand should be interesting and attractive so that it can grab the attention of trade show attendees. The best way to make your exhibition stand alluring is to incorporate different audiovisual effects. You can design colorful graphic displays for your exhibition stand so that you can convey the right information to your potential customers. 
Nowadays, colorful graphics are not enough to stand out during the show. You should implement some creative ideas along with attractive exhibition graphics to make your exhibition stand attractive. You can install a larger screen and play your brand videos, install good lighting fixtures, different audio and video effects.
Here, in this article, we are going to discuss various tips and tricks that will help to increase the chances of gaining success. 
1. Maintain Good Video Quality 
Your video should be attractive and professional as well. Some exhibitors who have tight budget prefer to make product videos at their home without taking the help of professionals. But, you should never do something like this. It could be disastrous and disappoint the trade show attendees. Your potential customers will not prefer to visit your booth. It is imperative to maintain good video quality. 
You should maintain good video quality so that you can leave a powerful impact on your targeted customers. It is better to play no video at all unless you have a premium quality of the video to play. You should take help of professionals who are ready to offer audio visual services.  
2. Be Mindful Of Music Volume 
Music can easily attract trade show attendees, even those who are standing away. But, you should keep in mind that the volume of the music should be controlled. Make sure that you don't blast the trade show attendees with high volume. 
We recommend you that do not turn up the level of volume. High volume music can make people uncomfortable and scared as well.  The level of music should be pleasant to listen and it should not be overpowering at all. 
3. Avoid Too Bright Colors
For eye-catching graphic display, you should always choose optimum colors. The colors that are too intense or too bright do not form a good choice for your graphic display. It is imperative to choose those colors that are capable to create good effects. 
If you want to create a maximum visual effect with your exhibition graphic design, then you should choose the right level of lighting as well. You can create good effects by installing good lighting fixtures for optimum graphic display. 
4. Install Spotlight To Display Your Products 
You should install spotlight fixtures so that you can display your products efficiently. The product display plays an imperative role in achieving success. Therefore, it is recommended to make your products as visible as possible. 
If you have a large size product that is placed on the floor, then install a pendant light to highlight the product. On the other hand, if you have small size products that are placed on the shelves, then you can install strips lights to make them visible.  
5. Use Audio as Supplement Method 
You can convey your message through audio, but you should consider it as a supplemental method to deliver your message. You should integrate both and audio and visual effects to leave a good impression on your customers. In addition to this, your staff members should know how to talk with the booth attendees. The way your booth members talk with your targeted customers affects the conversion rate.  
6. Share Event Videos On Social Media 
You should create interesting videos of your booth visitors and upload them on different social media accounts. Also, you should capture beautiful images of trade booth visitors to upload them on your Facebook account, Instagram, and Twitter as well. This will help to bring more people to your exhibition stand. 
7. Install Separate Audio and Video Stations 
If you want to create an immersive experience of your booth visitors, then you should consider the installation of individual audio and video stations. You should incorporate a set of headphones with your tablet or iPad. 
The earphones help your booth visitor's listen carefully. This is the best way to create an immersive experience of your potential customers. To install individual audio and video station, you should hire audio visual services for Exhibitions. 
8. Install Outdoor Booths Lights
Outdoor space of your exhibition stand should be welcoming, therefore, you should install good lighting fixtures. Usually, exhibitors who are participating in outdoor trade show skip lighting fixtures. But, there are some corners of your booth that are shrouded in shadow. Therefore, no matter whether your trade show venue is indoor or outdoor, you should not skip the installation of lighting fixtures.