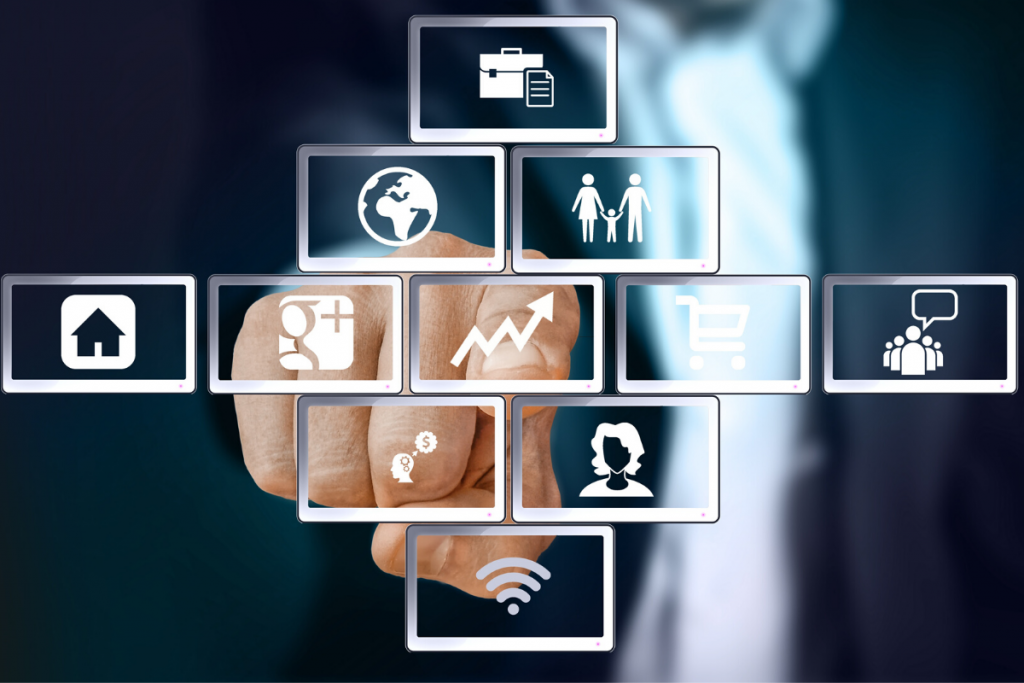 Are you going to hire a construction digital marketing agency for the first time? Or have you just had a bad experience with your previous agency? Not all marketing agencies deliver the same results. It is important that you choose a partner with the right experience, vision and working method. But how can you know this without working together first?
General
1. HOW ARE YOU GOING TO DISTINGUISH US FROM OUR COMPETITION?
Your digital marketing agency needs to understand what you can give your target audience that they don't get with your competitors.
2. HOW WILL YOU IMPROVE THE CONVERSION OF MY SITE?
Marketing agencies often explain how to get more traffic to your site, but they ultimately need to increase conversions and sales to recoup and return your investment. This requires insight into user experience but also the will to delve into your target group. Also ask which tools or processes they use to increase conversions. Commonly used tools are: Google Optimize, Optimizely, Hotjar, Unbounce and Instapage.
3. DO YOU HAVE EXPERIENCE WITH COMPANIES IN MY INDUSTRY?
It's helpful when the agency has experience with other clients in your industry, but it's not necessarily a deal breaker if they don't have it. Much more important is the question: what steps will they take to become an expert in your sector?
4. HOW ARE WE GOING TO COMMUNICATE?
Ask who your default contact person (SPOC) is and how often you can contact them. Who will carry out the projects? What is their experience and background? How is documentation exchanged? And most importantly, how are time and budget monitored?
5. HOW WILL YOU REPORT OUR PROGRESS?
Will the agency provide a clear report every month? Is this done via email or on-site presentation?
6. HOW DO YOUR DIFFERENT TEAMS WORK TOGETHER?
Modern agencies let all their departments work together on the most important goals, without working in silos where information is sometimes lost. What is the collaboration between SEO experts and web developers, between content creators and social media marketers? 
SEO
7. HOW WILL YOU IMPROVE OUR RANKINGS IN THE SEARCH ENGINES?
Let the online marketing agency talk about their SEO method. Beware of agencies that use black hat techniques (such as buying links) or immediately promise to put your page first for keywords that are actually worthless.
8. DO YOU USE GOOGLE WEBMASTER?
The agency should always follow the official webmaster advice to help Google find, index and rank your site. These guidelines also help your site avoid sanctions.
9. HOW LONG DOES IT TAKE TO SEE RESULTS?
Don't expect an exact date to see results. This is very unpredictable. However, the agency must be able to provide a high-level time estimate to predict an initial positive impact on your organic traffic. Good SEO campaigns show average results after about 3 – 6 months to a year. However, this depends very much on your competition.
Content marketing
10. CAN YOU SHOW US SOME CONTENT EXAMPLES?
Any online agency that offers content marketing should be able to show examples of their writers' best work. There are a lot of content creators, but few that really deliver results.
11. HOW WILL YOUR CONTENT EXPERTS DELVE INTO OUR BUSINESS?
You need to know clearly whether the online marketing agency plans to do the right amount of research about your company and industry to create relevant and quality content for your target audience. Beware of agencies that immediately start content without asking the necessary input from you.
12. HOW DO YOU OPTIMIZE CONTENT FOR OUR READERS AND SEARCH ENGINES?
Question behind the collaboration between content creators and SEO specialists. What process do they go through to create user-friendly and converting texts that are also quickly picked up by Google?
13. WHAT TYPES OF CONTENT CAN YOU DELIVER?
Find out if besides blog content, the agency also has experience with infographics, video, animations, email campaigns, eBooks, whitepapers, etc. An effective content strategy contains a mix of different types of content and media.
14. HOW MUCH CONTENT CAN YOU DELIVER PER MONTH?
Do you want to remain top-of-mind with your audience? Then you should regularly post new content. BUT: quality beats quantity. Two interesting and useful articles or videos a week yield better results than five meaningless posts.
15. ARE YOU GOING TO PUBLISH THE CONTENT YOURSELF ON OUR SITE?
Find out if the agency also publishes new content on your site by default. Depending on your CMS, the agency can charge extra hours to learn to work with this system.
PPC (paid ads)
16. DO YOU HAVE A GOOGLE PARTNER BADGE?
If the agency has a Google Partner Badge, it means they have Google Ads certified employees, have access to their own Google Agency Team and keep up to date with the latest AdWords innovations.
17. HOW DO YOU REPORT ON PPC RESULTS?
Your online marketing agency must provide clear and transparent reports that show how your paid advertisements perform in terms of traffic, conversion and turnover. The return on investment of your ad spend must always be clear. Therefore ask for a sample report and see if this is clear enough.
18. DO YOU HAVE EXPERIENCE WITH PAID ADVERTISING ON FACEBOOK, INSTAGRAM AND LINKEDIN?
The Google search network is a good medium to reach people who are already actively searching for your products or services. But via social media you also reach that part of your target group that is in the market for your offer without them looking for it. Unfortunately, the organic reach on social media is getting smaller. This gives you no choice but to use paid advertisements. That is why you need a marketing agency with the right experience and know-how in Facebook, Instagram, Linkedin, Twitter and Pinterest advertising.
Social media
19. WHICH SOCIAL CHANNELS SHOULD MY COMPANY TARGET?
Usually you do not have to be present on every social network. It is up to your marketing agency to recommend which specific networks are most relevant to your target group and your goals. Watch out for a marketing agency that suggests using Instagram when your target audience is over 60 in the market for a new hip.
20. HOW DO YOU MANAGE MULTIPLE COMMUNITIES ACROSS THE DIFFERENT PLATFORMS (FACEBOOK, TWITTER, INSTAGRAM, PINTEREST, ETC.)?
Does your company have different brands with different target groups? Is your target group very broad? Then it is best to use multiple social media to reach as many people as possible (with the right content). A good social media team has the right tools and processes to: keep an overview of all your social media channels and their performance
21. HOW ARE YOU GOING TO TRANSLATE OUR BRAND INTO SOCIAL MEDIA CONTENT?
Your digital marketing agency should think about social media strategies relevant to your brand rather than just using tactics that have worked for other customers. Are you a company that rents compressors to industrialists? Then you may not need Instagram stories right away, but rather Youtube video tutorials aimed at buyers and site leaders.
22. HOW DO YOU MEASURE THE ROI OF SOCIAL MEDIA?
Some agencies will report on likes by post, but this is a crappy metric (also known as a vanity metric). It's nice to have, but it says nothing about the actual ROI of your social media efforts.