What is friendship day? Why is friendship day celebrated? When is friendship day celebrated? There are too many questions running in the mind of people or youth like us. Some say it is just a day like others, some try to elaborate with the most promising resolutions towards friends. Actually, friends are the most important part of our life, as friends make us feel better, make us laugh. We can share anything without thinking too much or without getting worried. If friends are such a blessings, so we should make a celebration for their existence in our life.
What is Friendship Day?
We celebrate the Friendship day to dedicate the day to our special friends and companions to cherish the special moments, explore the best part of the relationship, and to tell them how special or important they are in our life.
Why is Friendship Day celebrated?
There are too many stories behind the celebration of friendship day, though there is no fixed reason has been found till now. Still following points may elaborate the importance of Friendship Day:
It is first started when the US congress declared the first Sunday of August as friendship day in 1935 and eventually celebrated each year.
Winnie the Pooh became the ambassador or friendship in 1997
One can feel True friendship in the old testimonial of the bible, where Abraham is referred as a friend of God.
One can feel the true friendship with the real emotions of Shri Krishna towards Arjuna in Mahabharata.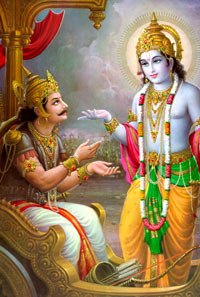 Above mentioned are the live resemblances paying tributes towards true friendship.
The idea of celebrating the friendship day is formally caught up by the youngsters only and now, it is celebrated in whole countries. Though the idea is being taken in light by the US country, but later, every country adopted this as a tradition which is good for the healthy relationship among several countries. Now it is celebrated as the international friendship day to motivate others to forget complications and to strengthen the relationships.
When is Friendship Day celebrated?
Presently, friendship day is celebrated all across the globe as a national day. Some socio-cultural organizations are celebrating the national friendship day enthusiastically on every first Sunday of August in each year. They host the program or events, invites coworkers, make some performance, enjoy with dinner and food to create a healthy atmosphere of get-together.
Though there is no fixed rule on how to celebrate the friendship day, yet people love to celebrate the day with too many creative ideas. It includes – sending messages and giving warm wishes through greetings cards, exchanging gifts, organizing a party, giving surprise visits, tagging them with the special notes and expressing how they matter in their life, cutting cakes, gifting friendship day bands, etc.
Whatever the mood is, we at blog vertex would like to give a message to all the youths, – celebrate friendship day from a heart, not as a formality. Friends are the precious gifts which are chosen by you only, so choose them wisely. Praise them but criticize them as well in case of mistakes. Make them understand. Be a wellwisher always and stop them for any unethical performances. Do good, be good. Happy Friendship day to all!!