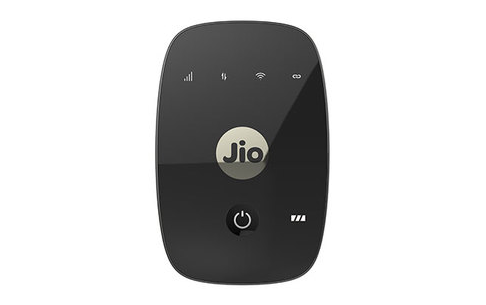 It is very easy to understand what JioFi is. It is a wireless router which is much smaller than all the routers. With which you can take it with you anywhere in your pocket. From this you can also speak hotspots with which you can connect all your devices like droid phone ipad iphone computer laptop. And everyone can use free internet. You can avail unlimited free internet by adding Jio SIM in Jiofi.
In Jiofi you can connect your 10 devices instead of 5 or 6 together, which is the best thing because all people have 3 phones of their own and laptop, computer, tablet, ipad etc. ie maximum There are only devices. The official price of Jiofi is 1999 rupee.
Features of JioFi Wifi Router:
Talking about the feature of JIofi Wifi, there are many features available in it, which you can get great pleasure using.
Also read how to change jiofi password?
1.Its best feature is that you can take it anywhere, jioFi is a mini wifi router whose size is so small that you can also keep it in your pocket.
2.In this, you get 2300 Mah battery life, so that you can easily take advantage of 4G internet for 6-8 hours.
3.With Jiofi you can use internet in 1 of your 10 devices. In this, you can do any of your device ANDROID IPAD IPHONE LAPTOP PC ETC ME CONNECT.
4.With this jioFi router, you can run internet using jio sim in your 2G mobile and 3G mobile phones too.
5.With jioFi you can also make free calling from your 2G or 4G mobile. For this you have to download Xiao Jiofi App.
Where to Buy or Buy JioFi Wifi Router?
You can buy or buy JioFi Wi-Fi router from your nearest Reliance Digital Store. But now it has also come on the online E-COMMERCE site, now you can also take it from online E-COMMERCE shopping site like snapdeal flipkart amazon.
And from this you are getting 3 or 4 versions, out of which you can use any version. If you buy this router from Reliance Digital Shop, then you have passport size photo and necessary document adhar card etc. Will have to give and together you will also get Jio SIM free.
But if you book online, you will not have to provide any document and you will not get Jio SIM card. Only jioFi Wi-Fi router will be available.
Friends, if you are thinking of installing internet broadband at your home, then I will sugget you to buy jiofi router because in this you will get a lot of free internet data. And you can easily use this device to take advantage of free internet in any of your mobile and laptop PCs.