Our Grandparents deserve our love, care & affection which you can shower on them by spending some time with them or by understating their needs. They are different from us in terms of thinking, perception, dreams, and expectation. They do not need big surprises or huge parties, they may just want some peace or positive energy. They may be in that phase of life, where they cannot move much and they want to just devote their time to spiritual activities.
Be it Diwali, Retirement, Holi, New year, We can plan to gift our grandparents a "DIVINE BHAKTI BOX" launched by Gagan Dhawan under his brand named Pen Aur Paper. Pen Aur Paper is a lifestyle brand that strives to deliver cost-effective, beautiful yet creative stationery products and devotional books all across the World. These books are available in Hindi & English Both. Gifting Divine Bhakti Box is quite easy, You can buy it through its official website i.e. penaurpaper.com or you can buy it through Flipkart & Amazon .
Although the actual price is Rs 4,999/- but you can buy it at a 40% discount i.e. Rs 2,999/-.  Buying Diving Bhakti Box online can make your gifting very easy and quick. Just sit at home, enter the postal address, make the payment, and get the Box delivered to your Grandparents' Home. Investing Rs 2,999/- is a budget-friendly option. If you are not willing to pay at one go, you can get the Book in easy EMIs of Rs 334 per month.
So if you are away from your home, you can still show your presence through your true love & care. This Box will fill their home with a sense of spirituality & devotion.
About Divine Bhakti Box: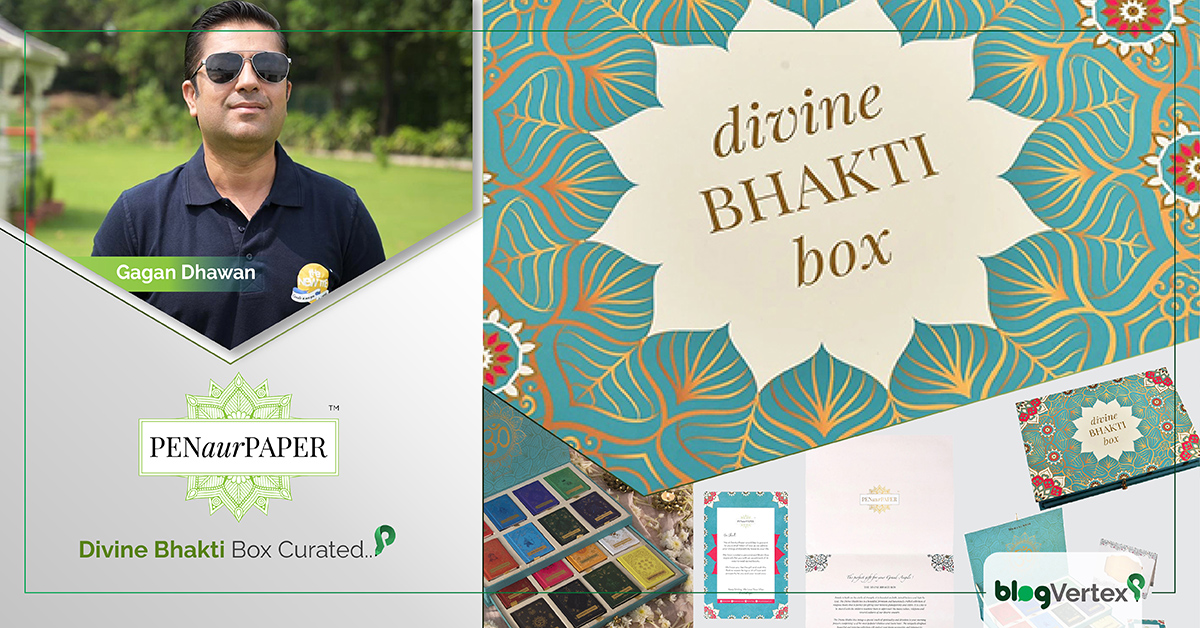 Divine Bhakti Box is a perfect Gifting Box that contains 15 Chalisas & 1, Geeta Saar. The box is not a one-time reading book, its binding is solid enough to pass from generation to generation. This premium Gift was designed and launched by Gagan Dhawan's Creative Team.