Right time and right way of drinking water- can it be a question to ask? Yes. It is. Water is a necessity for a smooth life and no life can be assumed with water. Drinking water makes us healthy, provides beauty and long age. But we should follow some rules to drink water. That is for sure, we must drink water if we are thirsty. Apart from thirst, water does have some specific time and specific ways to drink to benefit the body. We will try to cover-up all the aspects related to water drinking.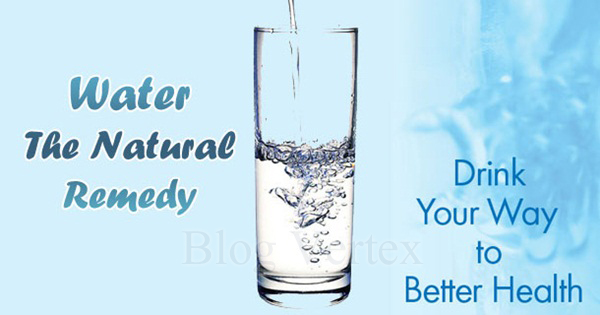 Right time of drinking Water
2 glass water after waking up early in the morning:
-Drinking water in the morning helps in activating the internal organ and eventually makes you internally strong. While sleeping, some harmful toxins added inside the body so water helps to flush out the same.
One or half glass water before each and every meal:
-It will improve digestion and controls overeating.
One glass water after one hour of lunch:
-It helps to absorb the food nutrients by your body.
One glass water before taking bath:
-It will control or lowers the blood pressure.
One glass water before going to bed for sleep:
-It may help to avoid heart attack. Because healthy liquid helps to circulate the blood smoothly through heart system and so stop blockage.
Drink more water when you are ill:
-Illness increase the body temperature and lowers the level of water in body. So it is recommended to drink water again and again with a less amount. It will maintain the body temperature.
Drink one glass water before workouts:
-This will make you fight with the dehydration during indoor and outdoor activities or exercises
Drink one glass water after workouts:
-While doing exercise, fluids come out in form of sweat. Drinking water will fulfill the water loss in body occurred during workouts.
Drink water when you are tired:
-Sometimes, when you are not able to have a nap, drink some sips of water. Water will activate your mind by reaching there.
 Important points to keep in mind
Carry a water bottle with you whenever and wherever you go, especially in summer season.
Drink water with a glass of water only, not with the bottle directly
Consume water only if required. Too much consumption of water at a time may be harmful for body
First sit somewhere calmly and then a have water. Taking water while standing may lead to knee pain.
Don't chug the whole glass water directly. Take sips, swallow, breathe and then repeat.
Don't consume too much cold water. Have water seasonally. Luke warm water is better for digestive system.
If you are feeling dry lips, then consume water
If urine is yellow, dark and painful, the reason can be lack of water in the body. So consume more water.
Taking water in sips is better than to have a full glass of water.
Pregnant lady or breast feeding mother should have more water to maintain the fluid in the body to be hydrated.
Before and after facing publics, water helps to maintain the necessary nutrients & build confidence inside.
How much Water should intake in a day
One should drink 8 to 12 glass water in a day. Though the quantity of water varies according to the weight and size of the human body, yet one should not have more than 16 glasses a day.
Benefits of Water
Water prevents from the harmful toxins and so aids in digestion by dissolving the hard food
It helps to control the weight by controlling the extra fat and burning calories naturally.
It reduces the liver problems and kidney issues.
It helps to discharge the body waste quickly and efficiently. So it acts as a natural body cleanser.
It makes the blood circulation system better by thinning the blood.
It prevents dehydration
Drink water in correct time and through correct will promote better sleep. So it will enhance the body energy and freshness.
Controls the body temperature and provides moisture oxygen for smooth breathing.