Biography of Sanjeev Kumar
Sanjeev Kumar was known as the most versatile actor of Bollywood. He was the only actor who did different non glamorous roles and many roles beyond his age. His notable acting in many films was greatly appreciated by the audience. He did approx 50 movies in his career and most of his films was blockbuster hit. he was awarded by many awards and got two times national film award for his super hit movies named DASTAK and KOSHISH. His versatility in roles made him different from other actors and is always well remembered.
Early Life: Sanjeev Kumar was born as Harihar Jariwala on 9th July 1938 in Surat, Gujarat. He was from the Gujarati family. He had two younger brothers and one sister. He lost his father at very young age and had to move to Mumbai with his mother and three siblings. He was always attracted towards acting. His craziness about acting could be seen at his student age also. He was seen in many stage shows.
Career: Sanjeev kumar was started his career through stage shows first. He did a stage show in which he played the role of 75 years old person. He joined then Filmalaya acting school and got his first offer through Hum Hindustani where he played a small role in 1960. Then he acted in Nishan as a hero in 1965. He was noticed and appreciated through his film with the famous actor Dilip Kumar in 1968 name Sangharsh. After that he got many offers and he did many superhit films like dastak in 1971 and he got national award for this movie. His movie Koshish (1973) was also, made his career fast and got many award as a best actor for this film. He played the deaf and dumb person role against jaya bahaduri.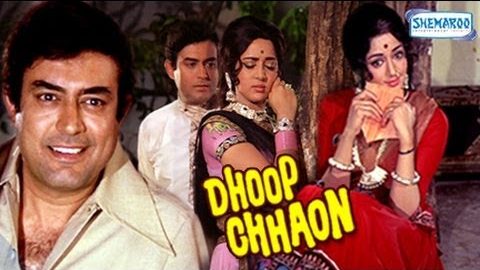 His amazing acting was greatly appreciated by audience and this movie really proved remarkable move in his career. He played other remarkable role in Blockbuster superhit movie named Sholay the (1975) in which he played the role of 60 years old person named Thakur even he was only 35 years old. This type of such extraordinary roles made Sanjeev kumar a great hero. He chose those roles that was not acceptable by other actors as it could affect their image. Sanjeev Kumar gave back to back many hit films and won many awards in his career. He did not only hindi movies but he also did many telugu and tamil movies. His some of the best movies were Aandhi , Vidhata, Trishul, Sholey, Koshish, Anubhav, Khilona, Dastak, Shatranj ke khiladi, Pati patni or woh, Angoor, Namkeen, Mausam, seeta or geeta etc. His comedy in many pictures also appreciated by people. However he was always look in sensitive and serious roles.
Personal Life: Sanjeev Kumar always remained singe in his life. He had greatly attached by actress Hema Malini and he had proposed her but she refused and marry to actor Dharmendra. later Sanjeev kumar was involved with actress sulakshana pandit but sanjeev refused to marry her and she decided that she would never marry anyone.
Death: Kumar was affected with massive heart attack on 6th November 1985. He had played more elderly age roles but he survived only for 47 years. He was really a very good actor who had done most different character roles. because of his outstanding acting and different roles he was always remembered. His nick name was Haribhai but his most fans called him Thakur because of his role as Thakur in his superhit movie Sholay. May god always peace his soul!