The Bollywood era of 90's really a golden era in which many beautiful and talented actresses have owned the Bollywood and stole the heart of an audience. Many big heroines were such that who were valued more than the heroes at that time. A large number of hit movies were released in the nineties. Some names are Dilwale dulhania Le Jayenge, Hum apke Hai Kaun, Kuch Kuch Hota Hai, Karan Arjun, Dil To Pagal Hai, Mohra, rangeela, Raja Hindustan, Hum Dil de chuke Sanam, Pardes etc.
Let's Talk about the best actresses of Bollywood 90's era:
1. Madhuri Dixit: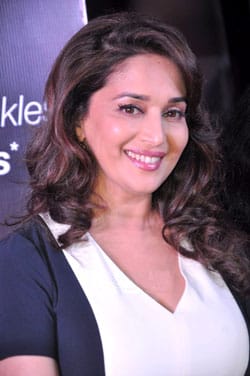 Madhuri Dixit is the best actress of that time. She did many movies in that decade and most hit movies are named to Madhuri Dixit. Some blockbuster hit movies are Dil(1990), Saajan (1991), Hum apke Hai Kaun (1995), Beta (1992), Khalnayak(1993), Raja(1995), Dil to Pagal Hai (1997), Yarana (1995), Koyala(1997), Aarjoo(1999), Kishan Kanhaiya(1990).These are the blockbuster hit movies of Madhuri Dixit and she earned a name "Queen Of Bollywood". She is really a very talented actress that she has done was dramatic roles with perfection. She is a trained dancer too. Her dance was very mesmerizing on her popular songs like Chane ke Khet Me, Ek Do Teen, Mera Piya Ghar Aaya, Choli Ke peechhe kya hai, Didi Tera Dewar Deewana etc. Her performance in Hum Apke Hai Kaun was really loved by the audience and this movie becomes the highest gross earning movie of the year till the date of its releasing after Sholay (1975).Madhuri Dixit is the only heroine who was most time nominated for the Filmfare award for best actress. Madhuri Dixit is really a great actress and her work is always remembered and praised by the audience.
2. Divya Bharti: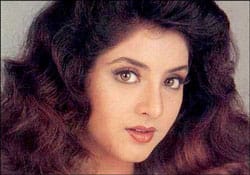 Divya Bharti was the successful heroine of Indian Cinema in 90's Era. However, She was not seen for a long time but she was the only heroine who had achieved that place in the very short span of period. Her film career was very short as she died at very early age. She started her career in 90's and did many hit movies in just three years. Some of are Vishwatma, Dil ka kya kasoor, Dil ashna Hai, Deewana, Shola or Shabnam, Balwan, dil hi to hai, Kshatriya etc. Her movie Deewana and Shola or Shabnam both were the blockbuster hit movies. She is considered the most bubbly and beautiful heroine at that time. Her appearance is so lovely. It is believed that if she was alive she will be the really best actress in 90's.
3. Kajol: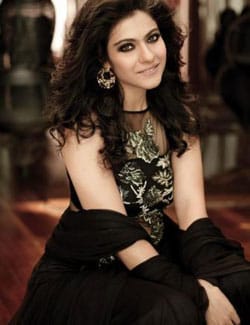 Kajol is also considered the best heroine of the nineties as she did tremendous work at her career time. She started her career in 1992 with Bekhudi. However, the film was not successful but she was noted for her performance and later in the next year she did the most hit movie in 1993 named Baazigar with Shahrukh Khan. Then she also did block buster hit movies with Shahrukh Khan named Dil Wale dulhania Le Jayenge and Karan Arjun. Dil Wale dulhania le Jayenge was the highest grossing Bollywood film of that year and she was much praised for her work in that movie. She is the actress who has won five times Film fare award for best actress. Her romantic movies Kuch Kuch Hota Hai, Pyar Kiya to darn kya, Pyar to Hona Hi Tha etc also proved a hit movies. Her pair with Shahrukh khan was highly praised by the audience. She is really a very well known face of the nineties.Her performance in Gupt was also considered by critics and she was the only one women who has won the filmfare award for best negative role for this movie.
4.Raveena Tondon: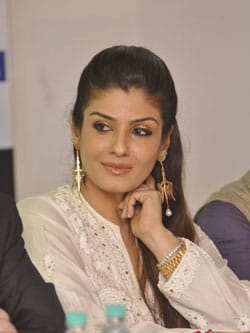 Raveena tondon is another name in this list. We can't forget her success in the nineties movies. She started her career in 1991 with Patthar ke phool which got her first award of Filmfare lux new face of the year. However after that she did many flop films. But after Mohra and Dilwale her work was highly praised by the critics and she got huge recognition. She also seen in Khiladiyon ka khiladi and Ziddi both were successful at box office. she also did some comedy movies with Govinda like Dulhe raja, Anari no. I, Aunti No. 1, Bade Miyan Chote miyan etc which was greatly liked by the audience. she won two times film fare award for best actress.
5. Juhi Chawla: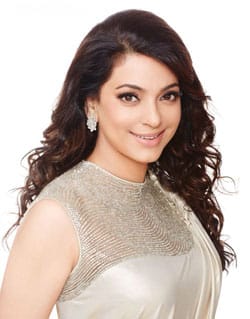 Juhi Chawla is such a great actress that we can't forget her. She is known as the most bubbly actress of Indian cinema. Her performance always attracts the people. She started her filmy career in late 80,s and achieved huge name in nineties. Her second movie Qayamat Se qayamat Tak proved a block buster hit and she earned filmfare lux award for new face of the year and established her self as a successful actress. she did many movies like Darr(1993), Ishq(1997), Hum Hain rahi Pyar Ke (1993), Yes Boss(1997), Bol radha Bol (1992), Deewana MAstana (1997), Raju BAn Gaya Gentleman (1992), Arjun PAndit (1999). She did many versatile roles in her career and got the Fim FAre best actress award for Hum HAi Rahi Pyar Ke .
6. Shilpa Shetty: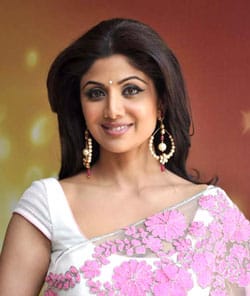 Shipa shetty which is known as Shilpa Shetty Kundra now after her marriage with business man Raj Kundra. Shipa shetty is an awesome heroine and is known as the highly fit actress. She has started her career in 1992 with BAzigar and got the FilmFare award for the best supporting actress and after that she Was seen in may hit movies. Auzar, Main Khiladi tu anari, Aao pyar karien, Gambler, hathkadi, Chote sarkar, Himmat, Insaaf, pardesi babu, Laal Badshah, Dhadkan etc. Dhadkan was really the best movie in her career. She did many superb film in this era and established herself as a successful actress of Bollywood.
7. Karishma Kapoor: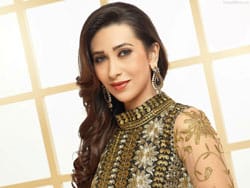 Karishma kapoor is daughter of Actor Randhir kapoor and babita and sister of kareena kapoor khan. She is really a beautiful actress who did numerous hit films in Nineties era. She established her as a successful actress in Indian filn industry. Some of the films of her are Jigar (1992), Anari(1993), Raja Babu (1994), Hero no. 1(1997), Biwi No. 1 (1999), Dil to pagal Hai (1996), Raja Hindustani ((1996), Hum sath sath hai (1999) etc. She did many comedy movies with govinda and salaman khan. Her film Raja Hindustani was a block buster hit and she was awarded for the filmfare best actress award for this film. She did many movies till her marriage with business man Sanjay kapoor in 2003. She also won filmfare best supporting actress award for Dil To Pagal HAi. She is really a very amazing and talented actress.
8. Manisha Koirala: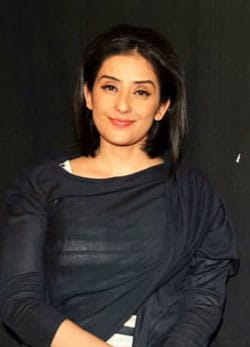 Manisha Koirala is also one of the best heroine in this list. She is really an amazing actress of nineties. She started her career in hindi cinema with film saudagar (1991) which proved hit film. later she established herself as a succesful leading actress by doing great films like Khamoshi, Akele hum akele tum, 1942: a love story, Bombay, gupt, Dil se, Kacche dhage, Mann. she did really great work and she win the theatre by his great performance. she was nominated for the filmfare best actress award many times. She is considered very talented heroine as she did many versatile and women oriented roles in her movies.
9. Sri Devi :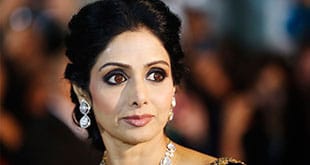 Sri Devi who is known as Sri Devi Kapoor also known for her tremendous work for INdian industry. She did many great hit in nineties which can not be forgettable. She is the most beautiful heroine of that time and considered as the first female superstar if Indian cinema. Her most super hit movies of that era are Lamhe (1991), Ladla(1994), Gumrah (1993), Judai (1997), Chalbaaz(1990), chandni (1989) etc. she did really great movies. Her performance and dance skill always loved by the public. She did more than 100 movies in Tamil, Telugu, Kannada, MAlayalam, Hindi languages. She is really the female superstar of Indian cinema.
10. Urmila Mantodkar: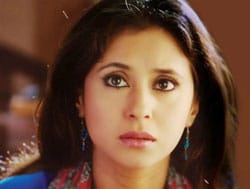 Urmila Mantodkar has started her career in 1992 From Chamatkar a fantasy film. However she got much recognition after Rangeela(1995) which is blockbuster hit film and she got her first nomination for the best actress of Filmfare award. She did many movies like Satya, Khoobsurat, kaun,Hum tum pe marte hai, Janam Samjha karo, Chota chetan , aflatoon, pyar tune kya kiya etc. She did all the role with great enthusiasm. Her verstility can be reflect from her work. Her dance On item song of China Gate Chamma Chamma Is really awesome and stole the heart of many person. She is really a good actress of this era.